Your license key can be entered in one of two places:
Option 1
Enter your license key in the software setup window.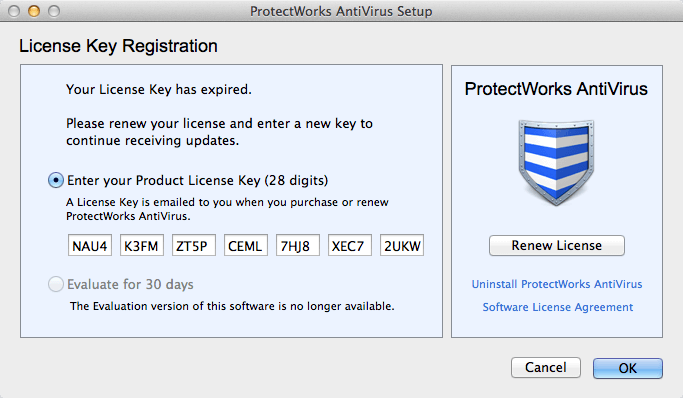 The setup window will appear automatically after installing or whenever you open ProtectWorks AntiVirus (and your existing license key has expired or your 30-day evaluation period has ended).


Option 2

If you open ProtectWorks AntiVirus and the setup window does not appear then select the
Help
menu and enter your key in the
License Key Registration
window.